The Darebin Songwriters' Guild welcomes people with a song in their hearts or a tune in their heads. It's an opportunity for songwriters to get together to learn from and encourage each other, to listen and be listened to. It's nurturing but unprecious, great for inspiration and networking. Lyricists meet tunesmiths, singers meet writers, guitarists meet pianists… the possibilities are endless.
This is the website of the Darebin Songwriters' Guild. You can also check out our Facebook page, email us at info@darebinsongwritersguild.org and/or join our mailing list:
The Darebin Songwriters' Guild is supported by Community Grants funding from the City of Darebin.
Got a gig? Give us the details so we can promote it in our ebulletin
Upcoming events
October Session
Saturday 21 October @ 3:30 pm
Bar 303 (303 High St Northcote)
JOIN US FOR THE SPRING SET!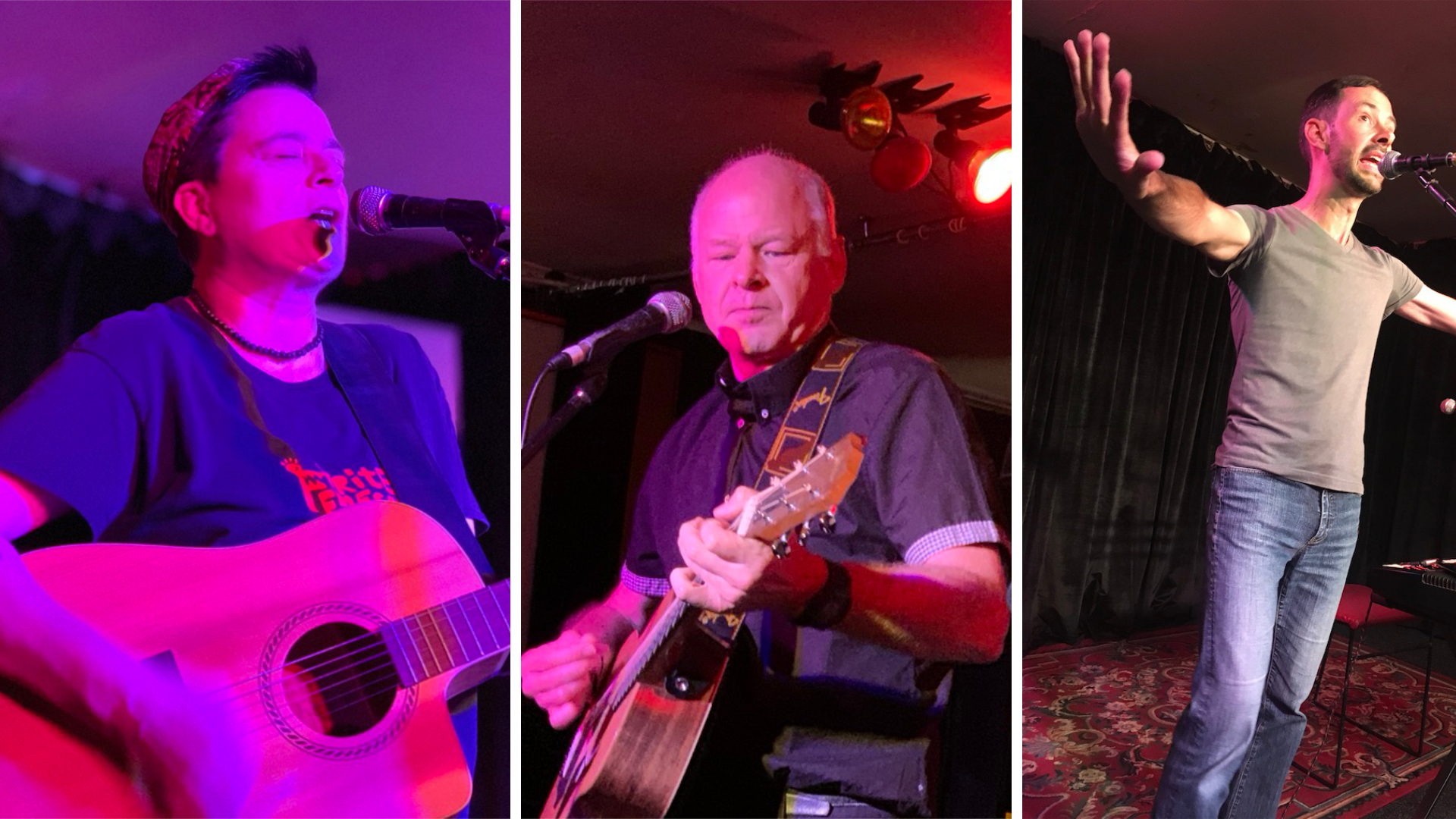 Be in the room!
Come along and soak up the warm vibes of the October DSG spring session and enjoy our great line up of performers.
The Guild is now in its 18th year of providing an encouraging and creative space for local singer songwriters and is still going strong. New performers find us, old friends return and the connection of musicians and community continues.
Join us in the back room of Bar 303 for an afternoon of words, music and community with a great line-up of performers (to be announced).
Bring your friends and support local live music!
Email sessions@darebinsongwritersguild.org if you'd like to play. The list of performers will be posted here when it's finalised.
At the Guild, we're all about participation and supporting local artists. You can show your support by coming along, bringing some friends and also by sharing our Facebook event to help spread the word about our community of musicians. All are welcome.
Nothing beats sharing the experience of a live performance - hope to see you there!
october songwriting workshops
At our songwriting workshops, people take turns playing a song to each other and get feedback, comments, suggestions, and so on. It's great for improving your songs and learning to think about them in different ways.
The October workshops are on Monday 23rd (in person in Thornbury) and Wednesday 25th (online over Zoom). The optional theme, for those who want to write a song specifically for the workshop, is SUCCESSION.
If you'd like to attend, please use this booking form:
Regular events
Sessions
Members of the Guild take turns playing three-song sets of their original material. Sessions happen bimonthly on Saturday afternoons at Bar 303 (303 High St, Northcote), from 3:30 to 6:30 pm. Email sessions@darebinsongwritersguild.org to book a spot.
Remaining sessions for this year are:
Join our mailing list
to be the first to know if there are any changes.
Workshops
Participants take turns playing a song to each other and get feedback, comments, suggestions, etc. great for when you're working on a new song and are a bit stuck with it or not sure about it. Workshops happen monthly on Monday evenings (usually but not always the third Monday of each month except January) at the Thornbury Local and Wednesday the same or the following week online, from 7:30 to 10 pm. Places are limited. Email workshops@darebinsongwritersguild.org with any questions or to find out about upcoming dates.
Got a gig? Give us the details so we can promote it in our ebulletin