The Darebin Songwriters' Guild welcomes people with a song in their hearts or a tune in their heads. It's an opportunity for songwriters to get together to learn from and encourage each other, to listen and be listened to. It's nurturing but unprecious, great for inspiration and networking. Lyricists meet tunesmiths, singers meet writers, guitarists meet pianists… the possibilities are endless.
This is slowly becoming the website of the Darebin Songwriters' Guild. You can also check out our Facebook page, email us at info@darebinsongwritersguild.org and/or join our mailing list:
Latest event
Talking Songs with Rose Turtle Ertler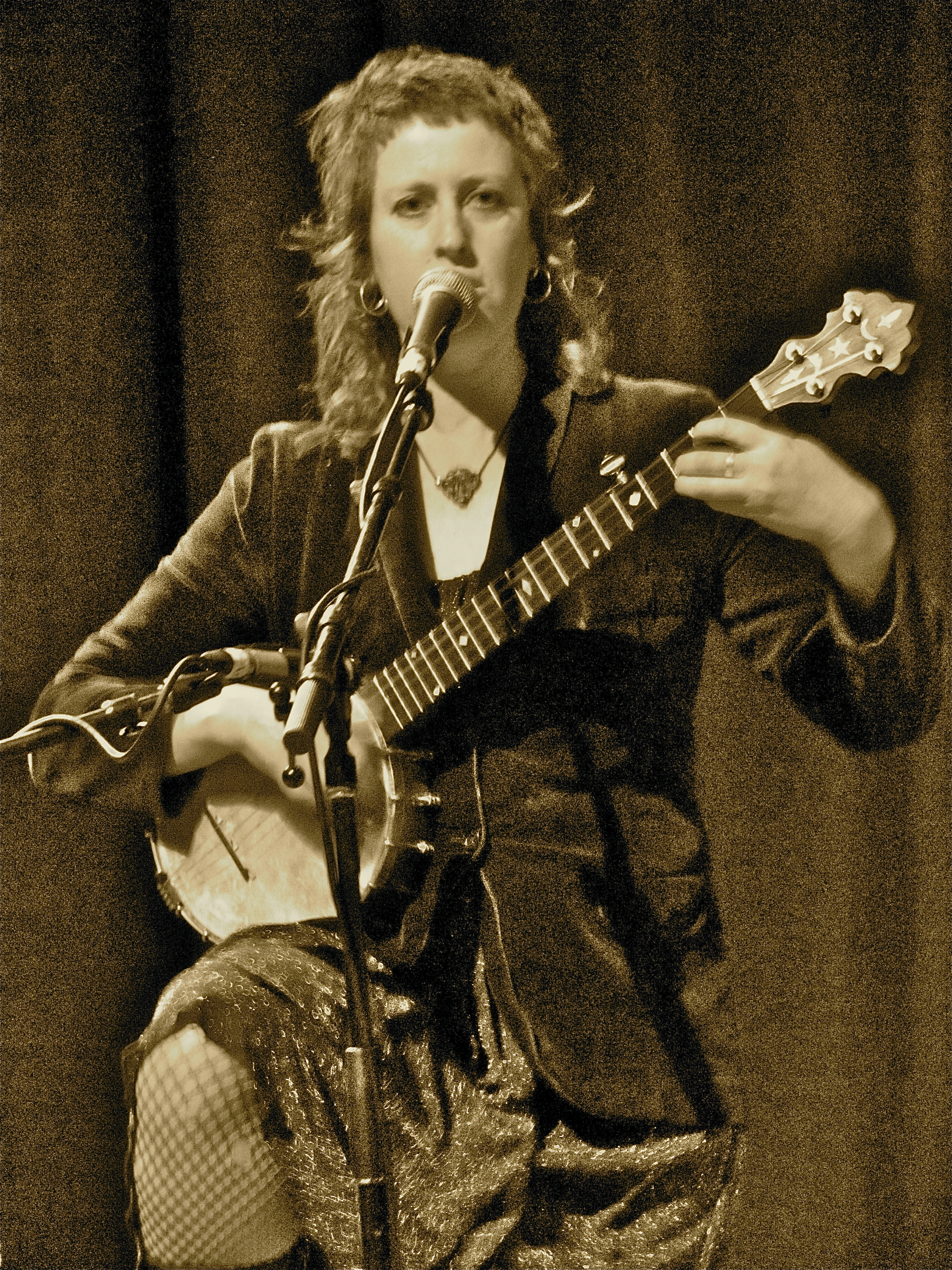 Sunday 4 December @ 3:30 pm
BAR 303
303 High Street Northcote
Entry by gold coin donation
For our last session of the year, the Darebin Songwriters' Guild presented Talking Songs: where as well as a selection of Guild members playing their songs, a feature artist played an extended set along with some commentary and discussion about the songwriting process and working as a musician and songwriter.
For December we had Tasmanian-born Central Victorian-based multi-instrumentalist Rose Turtle Ertler who incorporates ukulele, banjo, guitar, and more into a varied show of her original wonky folk songs. Rose has toured extensively in Australia as well as Europe and has played at ukulele festivals in New York and New Zealand. In addition to this, Rose also facilitates community arts projects. She is currently working with a group of elderfolk in Ballarat on a project Rebel Elders; preparing for a show for the Castlemaine State Festival with local refugees, and has recently initiated a new project called the Complimentary Caravan.
More info: www.roseturtleertler.com
Rose's set was bookended by short performances by
Bernard de la Coeur
Eddie Ink
John Hunter
Simon Kerr
Ann Poore
Bity Booker
Regular events
Sessions
Members of the Guild take turns playing three-song sets of their original material. Sessions happen bimonthly on Sunday afternoons at Bar 303 (303 High St, Northcote), from 3:30 to 6:45 pm. Email sessions@darebinsongwritersguild.org to book a spot.
Dates for 2017:
5 February
2 April
4 June
6 August
1 October
3 December
Workshops
Participants take turns playing a song to each other and get feedback, comments, suggestions, etc. great for when you're working on a new song and are a bit stuck with it or not sure about it. Workshops happen monthly on Monday evenings at the Rose Shamrock Hotel (709 Plenty Rd, Reservoir), from 7:30 to 9:30. Places limited. Email workshops@darebinsongwritersguild.org to register.
The workshop scheduled for 13 February 2017 has been cancelled
Dates for 2017:
9 January
13 February CANCELLED
13 March CANCELLED
10 April
8 May
12 June
10 July
14 August
11 September
9 October
13 November
11 December