The Darebin Songwriters' Guild welcomes people with a song in their hearts or a tune in their heads. It's an opportunity for songwriters to get together to learn from and encourage each other, to listen and be listened to. It's nurturing but unprecious, great for inspiration and networking. Lyricists meet tunesmiths, singers meet writers, guitarists meet pianists… the possibilities are endless.
This is (very) slowly becoming the website of the Darebin Songwriters' Guild. You can also check out our Facebook page, email us at info@darebinsongwritersguild.org and/or join our mailing list:
Got a gig? Give us the details so we can promote it in our ebulletin
Upcoming events
December Session – an afternoon of original music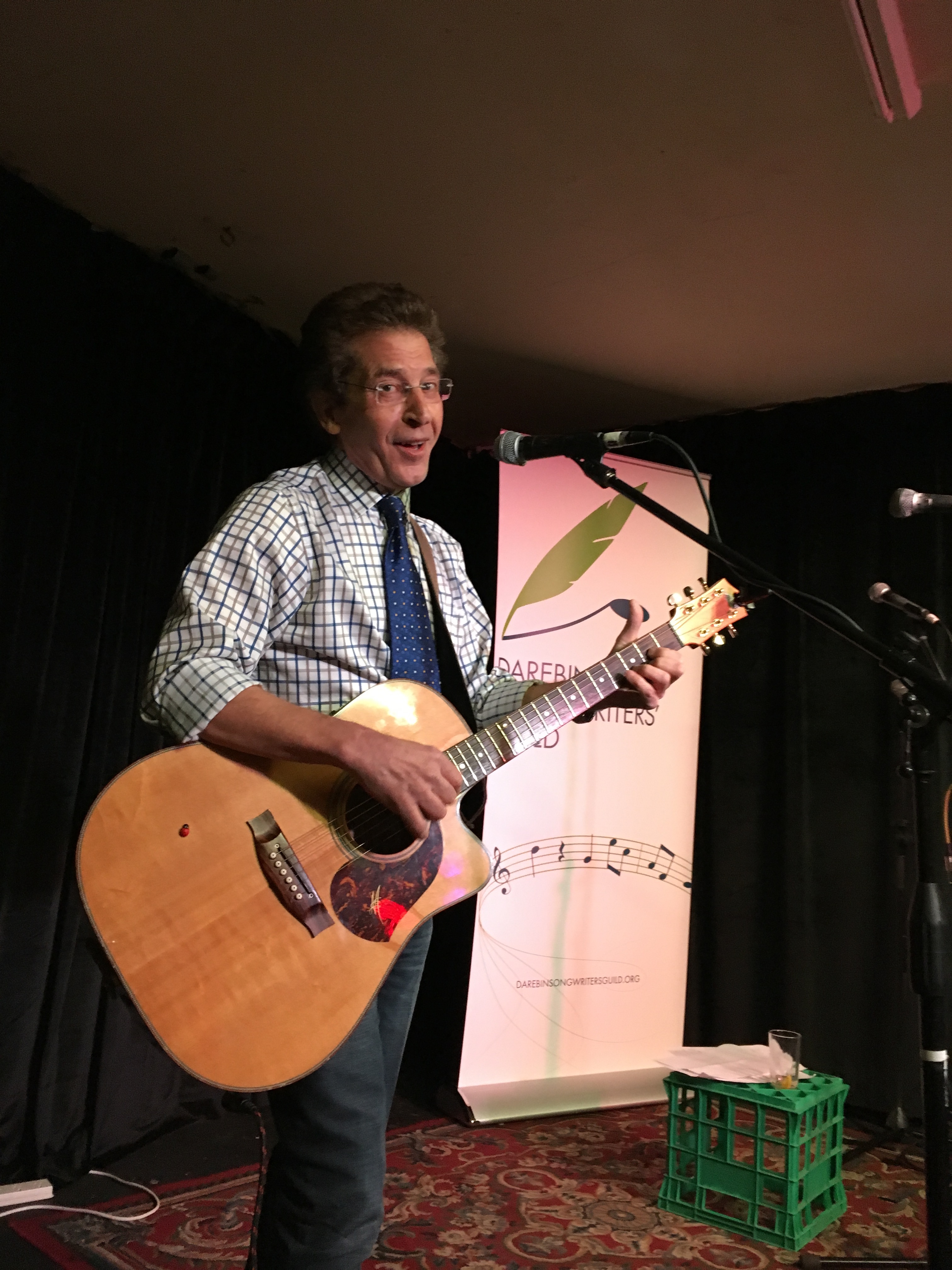 Sunday 3 December @ 3:30 pm
BAR 303
303 High Street Northcote
Entry by gold coin donation
It's the final Guild session for 2017! How did the year go so fast? Well we will never know – but we know about good music and good community! What better way is there to celebrate the year than to head down to the back room of 303 and listen to a bunch of talented songwriters? This is the real deal.
For the December Session we are excited to present yet another brand new line up of talent. This time we will hear from:
Kenny C
Kira Janowsky
Ann Poore
Pat Evans & Cyril Moran
Sam Terranova
Bree Schembri
Barbara Jeffrey
Ruth Parker
Jo Jo Rainwater
Edward Nass
There may be a little jingling of bells and some festive sharings.
December Songwriting Workshop
Monday 11 December @ 7:30 pm
Rose Shamrock Hotel
709 Plenty Rd, Reservoir
Stuck on a song? Not sure if it's working? Crowdsource it! At our songwriting workshops, participants take turns playing a song to each other and get feedback, comments, suggestions, etc. It's great for improving your songs and learning to think about them in different ways.
If you want to come, please RSVP by Friday 8 December to: workshops@darebinsongwritersguild.org
Regular events
Sessions
Members of the Guild take turns playing three-song sets of their original material. Sessions happen bimonthly on Sunday afternoons at Bar 303 (303 High St, Northcote), from 3:30 to 6:45 pm. Email sessions@darebinsongwritersguild.org to book a spot.
Forthcoming dates for 2018 (first Sunday of even-numbered months):
4 February
1 April
3 June
5 August
7 October
2 December
Workshops
Participants take turns playing a song to each other and get feedback, comments, suggestions, etc. great for when you're working on a new song and are a bit stuck with it or not sure about it. Workshops happen monthly on Monday evenings at the Rose Shamrock Hotel (709 Plenty Rd, Reservoir), from 7:30 to 9:30. Places limited. Email workshops@darebinsongwritersguild.org to register.
The last one for 2017 is on 11 December. Upcoming dates for 2018 continue on the second Monday of each month (except January):
12 February
12 March
9 April
14 May
11 June
9 July
13 August
10 September
8 October
12 November
10 December
Got a gig? Give us the details so we can promote it in our ebulletin