The Darebin Songwriters' Guild welcomes people with a song in their hearts or a tune in their heads. It's an opportunity for songwriters to get together to learn from and encourage each other, to listen and be listened to. It's nurturing but unprecious, great for inspiration and networking. Lyricists meet tunesmiths, singers meet writers, guitarists meet pianists… the possibilities are endless.
This is (very) slowly becoming the website of the Darebin Songwriters' Guild. You can also check out our Facebook page, email us at info@darebinsongwritersguild.org and/or join our mailing list:
Got a gig? Give us the details so we can promote it in our ebulletin
Vale Malcolm Turnbull, RIP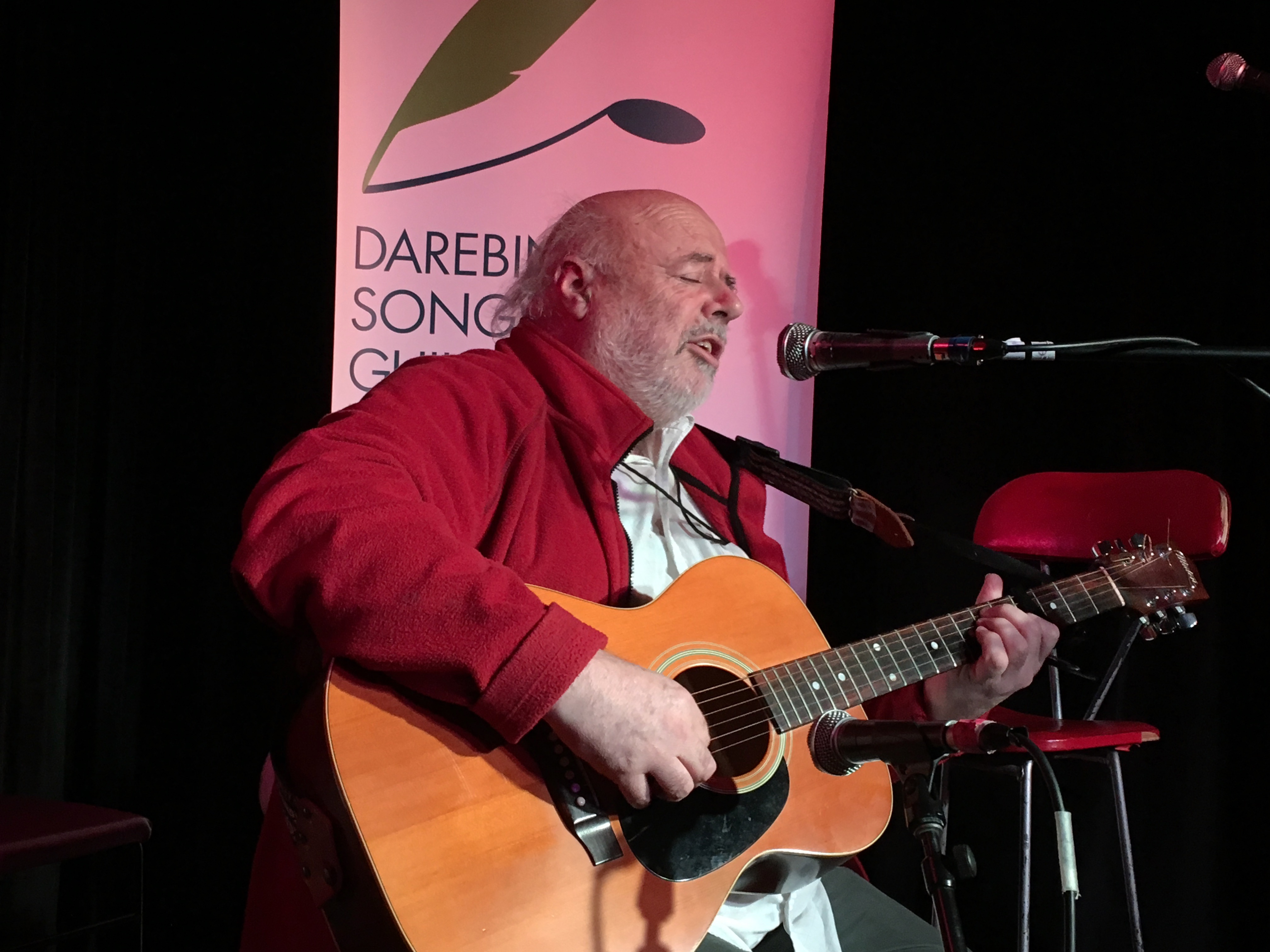 Here at the Guild we had a much better Malcolm Turnbull than the rest of Australia. A long-time friend of the Guild, Malcolm was a quiet, warm, and kind human who was a great encourager to other songwriters. He wowed us and moved us with his beautiful songs: deeply personal and poignant ballads that spoke directly to our hearts, and wryly humourous social commentary. Malcolm's work really embodied the aphorism that poets help us understand how we feel by telling us how they feel. Malcolm was going to play at Sunday's session, but was unexpectedly taken ill a few days beforehand and rushed to hospital. He died on Wednesday. We will miss him, and express our condolences to his loved ones.
An event celebrating the life and music of Malcolm will be held at the Terminus Hotel in North Fitzroy on Saturday 24 November from 1 to 7 pm. Friends of the Darebin Songwriters' Guild are welcome.
Upcoming events
December Session – an afternoon of original music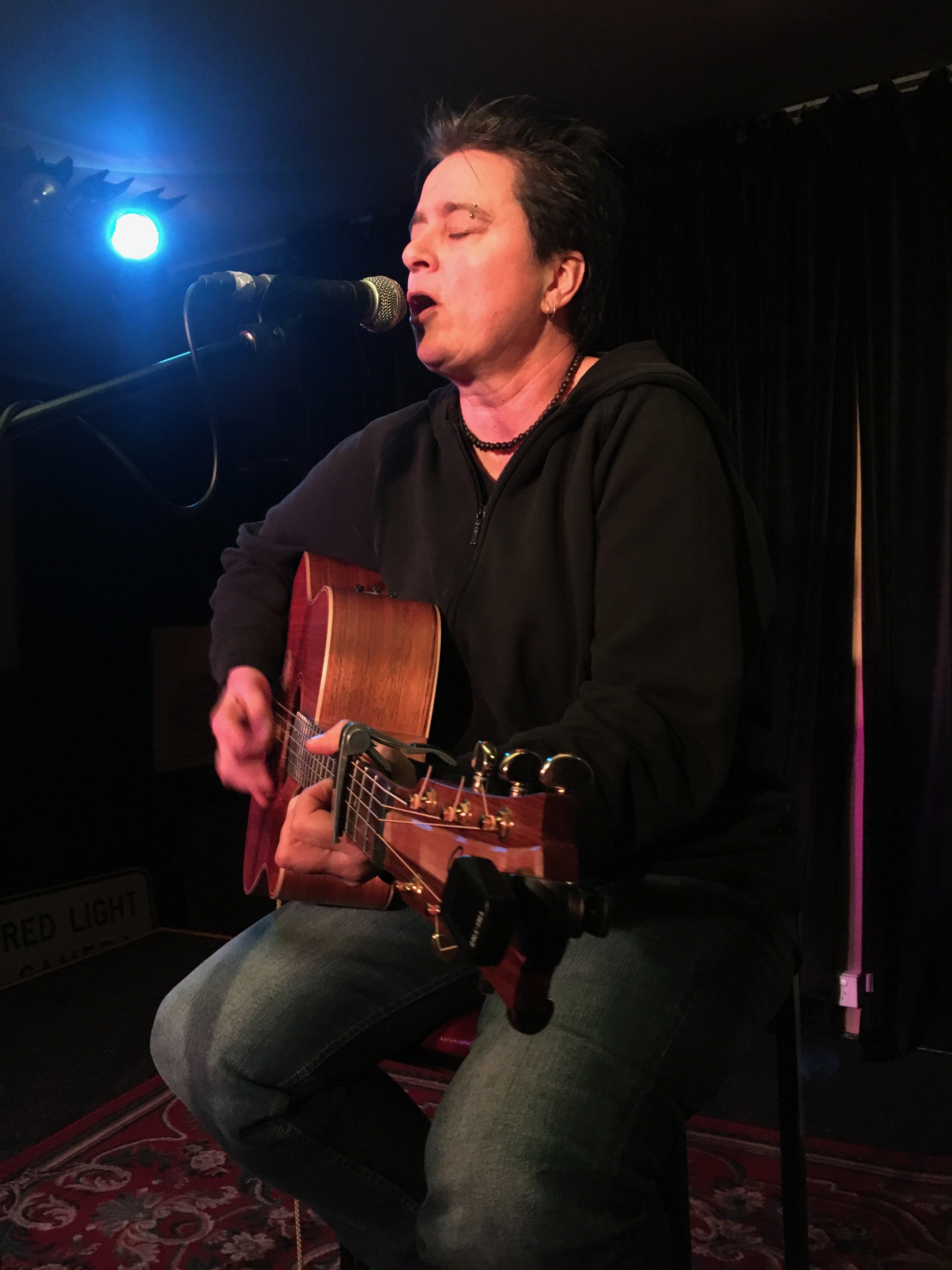 Sunday 2 December @ 3:30 pm
BAR 303
303 High Street Northcote
Entry by gold coin donation
The final session for 2018! An awesome afternoon of music is guaranteed for all. Details forthcoming…
November Songwriting Workshop
Monday 12 November @ 7:30 pm
Rose Shamrock Hotel
709 Plenty Rd, Reservoir
Stuck on a song? Not sure if it's working? Crowdsource it! At our songwriting workshops, participants take turns playing a song to each other and get feedback, comments, suggestions, etc. It's great for improving your songs and learning to think about them in different ways.
If you want to come, please RSVP by Friday 9 November to: workshops@darebinsongwritersguild.org. (Numbers are limited: we only have time to work on eight or nine songs, so the ninth or subsequent RSVPer may miss out on sharing their own song.)
Regular events
Sessions
Members of the Guild take turns playing three-song sets of their original material. Sessions happen bimonthly on Sunday afternoons at Bar 303 (303 High St, Northcote), from 3:30 to 6:45 pm. Email sessions@darebinsongwritersguild.org to book a spot.
Remaining date for 2018 (first Sunday of even-numbered months):
Workshops
Participants take turns playing a song to each other and get feedback, comments, suggestions, etc. great for when you're working on a new song and are a bit stuck with it or not sure about it. Workshops happen monthly on Monday evenings at the Rose Shamrock Hotel (709 Plenty Rd, Reservoir), from 7:30 to 9:30. Places limited. Email workshops@darebinsongwritersguild.org to register.
Remaining dates for 2018 continue on the second Monday of each month:
Got a gig? Give us the details so we can promote it in our ebulletin